Independence Day is here, and it's time to get stronger!
7/1/2020 1:46:25 PM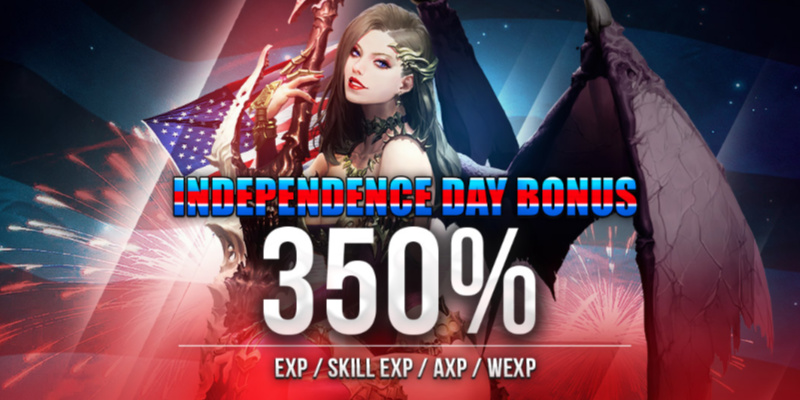 Greetings Nevarethians,
Independence Day 2020 is here and with it another awesome bonus week! It's your chance to level up your character and join the ranks of CABAL Online champions!
Give your gameplay a tune-up with 350% EXP bonus, in addition to Skill EXP, AXP, and War EXP bonuses as well! What are you waiting for? Declare your independence from the party members carrying you and get strong enough to hold your own in the toughest dungeons!
The bonus week goes from July 2nd until July 9th!
Gain +350% on the following:
EXP
Skill EXP
AXP
WEXP
Happy Independence Week!
The CABAL Team