Thanksgiving Bonus!
11/23/2020 10:13:01 AM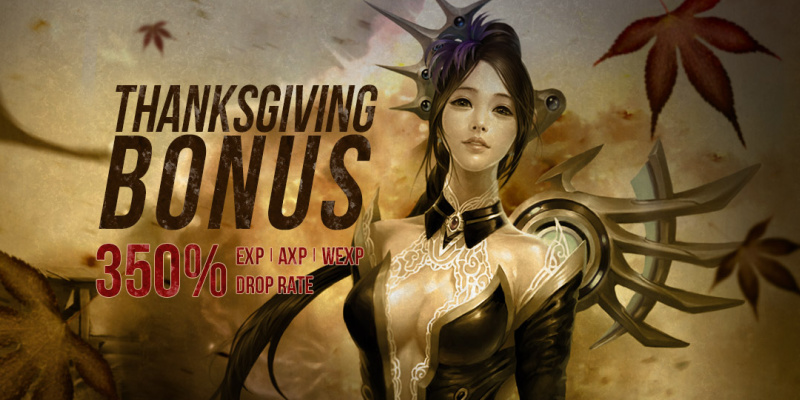 Greetings Warriors,
It's time to celebrate Thanksgiving in CABAL Online with your Nevareth Family! Join your friends to harvest more drops, EXP, WEXP, and more!
From November 23 to December 1
Gain +350% on the following:
- EXP
- AXP
- WEXP
- DROP RATE
Note:
Stack with Blessing Beads and Premium Services for even more bonuses (not required to enjoy the event)!
Happy Thanksgiving!
The CABAL Team