Server Stability Progress & FAQ
3/23/2021 2:01:09 PM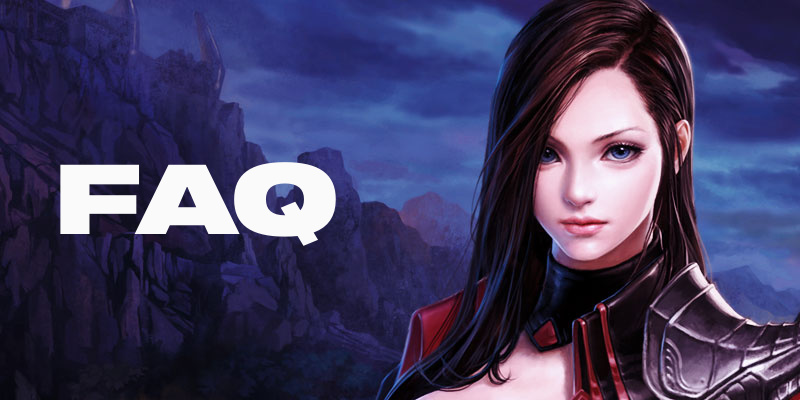 Server Status: Online
Phase: Stress Phase April 19 - April 27 (notice)
Greetings Nevarethians!
We continue to make progress with the ongoing server instability issues caused by malicious DDoS attacks. In an effort to keep you updated with the latest progress we will continue to update this page until we come to a solution.
We are in the final stages of our technical solution. Announcement for opening date will be announced within the next week.
Our commitment to resolving the issues with our servers and have all services restored and updated is our top priority and has our entire team working hard to deliver it as soon as possible.
We have created a FAQ below and will continue to add and update. We hope this answers the questions and concerns you may have during this difficult time.
FAQ
Q. Why are the servers offline for so long?
A. We've experienced frequent, severe, and malicious DDoS attacks that have resulted in frustrating unstable gameplay and downtime for our community. In order to resolve and defend against these attacks, we were forced to make significant changes. These changes involve many variables that have resulted in long offline times. We are doing our best to get the servers back online as fast as possible with a solution against the DDoS attacks.
Q. What will happen to CABAL Online in the future?
A. We want to assure you that we will continue to service CABAL Online for years to come and continue to actively bring you exciting events, updates, and content. We look forward to having you back playing the game you know and love.
Q. What will happen to my account & characters?
A. Nothing. All accounts and characters will remain the same as you last left it. You will be able to access them once we are able to open the service.
Q. What will happen with my Bingo Event progression?
A. We will be extending Bingo for another week once we can confirm servers are stable and working as intended. Your Bingo progress will remain the same as you left it. We will conduct the Sweepstakes after the extended Bingo.
Q. Which servers are down?
A. Both our North America and Brazil games are currently down. Our European service is online and operating as normal.
Q. Are the solutions being worked on permanent, or can this happen again in the future?
A. Our team has been working with a third-party in the implementation of a network solution to mitigate future DDoS attacks. While we invest in ways to strengthen and defend our network against future attacks, no one can guarantee that future DDoS attacks won't disrupt the network. That is why we are not only investing in infrastructure for our network but also having a contingency plan in place for when the day comes.
Q. Is my personal information secure during those attacks?
A. While DDoS attacks can disrupt a whole network, this type of cybercrime does not interfere with any data stored in our system. Distributed denial-of-service (DDoS) focuses on the bandwidth of the network, overloading it with a high volume of data that inevitably will slow down the network or even bring it down. This type of attack has emerged in the past few years as a weapon of cyber-activism since their only outcome is disrupting a service.
Q. How about compensations?
A. Our team is planning to do a much larger compensation once servers are stabilized. We are currently working in coordination with the community and influencers on a campaign to provide the appropriate compensation to all affected players to be implemented immediately after our servers' issues are resolved and they return to their normal and stable operation. Compensations you can expect include the following:
- Server Bonus
- Dungeon Entry Shop
- Increased Mission War Medal Score & Merit Medal Exchange Ticket
- Used durational items such as Blessing Beads, Premium Services, and Agent Shop cards reimbursed
Full details on compensation will be posted once we are able to return to normal and stable operations. In the meantime, we would love to hear your opinion on this, so we ask all affected players to use our Discord channel to express their suggestions or to contact their favorite influencer.
Q. What are the next steps?
A. First, our team will be implementing the new network security solution along with the third-party. Then our network will go through a variety of stress tests to identify and correct any potential vulnerabilities. Once the network process is completed, we will move to our servers and make sure they are stable and functioning as intended. Upon completion of the server quality assurance, we will be notifying our players of the reopening date. Once we are able to open the service and are able to confirm our solutions to be working as intended, we will shortly announce compensation.
Q. Will, I will be able to transfer my account, characters, and items from my EU service to the NA or BR services when they are back up?
A. Unfortunately it is not possible to transfer accounts, characters, or items purchased, created, owned, or earned while playing CABAL from one service region to another.
If you can't find an answer to your question here, or if you need help, feel free to contact our Customer Support Team at our Support Page.
Thank you for your patience and support!
The CABAL Team