Demonite Coat Box Available Now!
2/12/2020 10:19:34 AM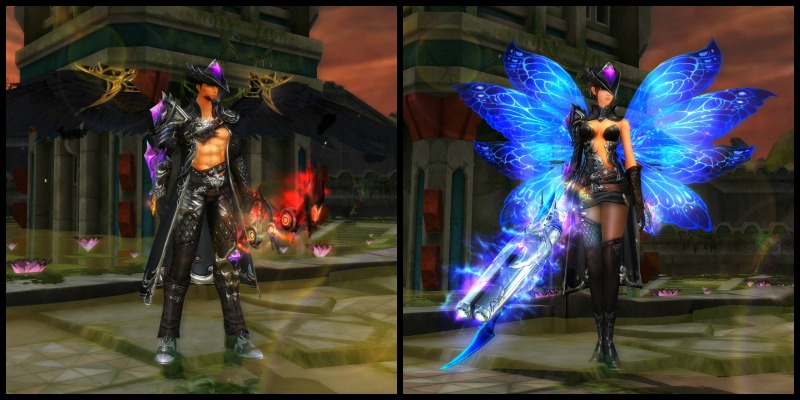 Greetings, Nevarethians,
You always look your best in Demonite Gear and now you can complete your outfit with the Demonite Coat! This fashionable apparel shows off your character's unique style with its dark colors and purple accents.
Act fast! The Demonite Coat Box will be available on the Item Shop from February 12 until February 18, 2020.
Demonite Coat Box
Price: 299 eCoins
Price x5: 1,495 eCoins
Open to receive one of the following:
[Costume] Demonite Coat
[Costume] Demonite Headgear
Anniversary Penetration Potion
Legendary Cube - Abandoned City
Legendary Cube - Mirage Island
Happy Birthday Ring
Perfect Core (Highest)
Enchant Safeguard (Highest)
Superior Core (Highest)
Enhanced Core (Highest)
Perfect Core (High)
Enchant Safeguard (High)
Superior Core (High)
Enhanced Core (High)
Chaos Box - Upgrade III
Chaos Box - Blessing Core II
Old Magic Book (Medium)
Mystery Cube (Rare)
Mysterious Magic Book (Rare)
Potion of Wing (2,500,000)
Chaos Core Set
Divine Stone Set
Extreme Upgrade Seal Stone (Master)
Extreme Core (Lv. 7)
Extreme Core (Lv. 8)
Extreme Core (Lv. 9)
Gold Repair Kit
Silver Repair Kit
Slot Extender (High)
Slot Extender (Highest)
Chaos Seal Stone: Amulet +9
Bike Epic Converter (Lv. 4) - Critical Damage
Bike Epic Converter (Lv. 4) - Penetration
Bike Epic Converter (Lv. 4) - All Skill Amp.
Extreme Upgrade Seal Stone (Master):Armor + 3
Divine Seal Stone(Highest):Suit+11
Divine Seal Stone(Highest):Gloves+11
Divine Seal Stone(Highest):Boots+11
Divine Seal Stone(Highest):Helmet+11
Divine Seal Stone(Highest):Astral Bike+11
For more details, and to purchase, please visit Item Shop > Hot & New > Special Promotions
Enjoy!
The CABAL Team