Memorial Day Bonus!
5/22/2020 10:49:06 AM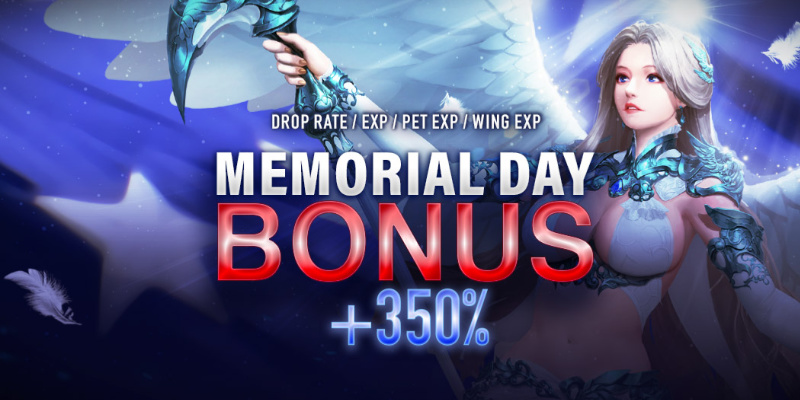 Greetings Nevarethians!
With a holiday weekend coming up, what better way to celebrate after a long day of relaxing in the sun and barbecuing with family and friends than to log onto CABAL Online? We are offering a massive +350% bonus on all Drop rate, EXP, PET Exp and Wing EXP gained all throughout the week!
Our Memorial Bonus Week begins on May 23th and will end on May 29th!
Gain +350% on the following:
Drop rate
EXP
PET Exp
Wing EXP
Note:
-Event stacks with Blessing Beads and Premium Services (not required to enjoy event)
Enjoy your weekend!
The CABAL Team