Steampunk Costume Available Now!
6/4/2020 11:33:56 AM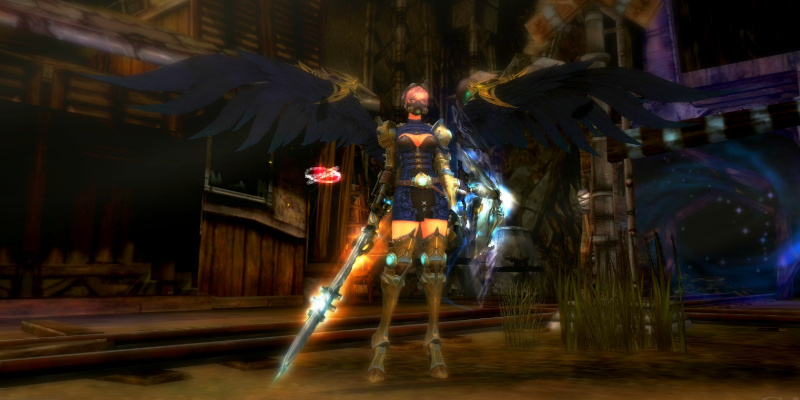 Greetings, Nevarethians,
Take your fashion game full steam ahead with the Steampunk Costume! Combining 19th Century aesthetics with futuristic machinery, this costume pairs extraordinarily well with so many of our lovely Force Wings.
Don't miss the train and get left at the station, the Steampunk Box will be available from June 4 until June 10, 2020.
Steampunk Costume Box
Price: 299 eCoins
Price x5: 1,495 eCoins
Open to receive one of the following:
[Costume] Steampunk Look
[Costume] Steampunk Mask
Anniversary Penetration Potion
Legendary Cube - Abandoned City
Legendary Cube - Mirage Island
Happy Birthday Ring
Perfect Core (Highest)
Enchant Safeguard (Highest)
Superior Core (Highest)
Enhanced Core (Highest)
Perfect Core (High)
Enchant Safeguard (High)
Superior Core (High)
Enhanced Core (High)
Chaos Box - Upgrade III
Chaos Box - Blessing Core II
Old Magic Book (Medium)
Mystery Cube (Rare)
Mysterious Magic Book (Rare)
Potion of Wing (2,500,000)
Chaos Core Set
Divine Stone Set
Extreme Upgrade Seal Stone (Master)
Extreme Core (Lv. 7)
Extreme Core (Lv. 8)
Extreme Core (Lv. 9)
Gold Repair Kit
Silver Repair Kit
Slot Extender (High)
Slot Extender (Highest)
Extreme Upgrade Seal Stone (Master):Armor + 3
Divine Seal Stone(Highest):Suit+11
Divine Seal Stone(Highest):Gloves+11
Divine Seal Stone(Highest):Boots+11
Divine Seal Stone(Highest):Helmet+11
Divine Seal Stone(Highest):Astral Bike+11
Chaos Seal Stone: Earring +9
Armor Option Scroll (Highest)-Sword Skill Amp.
Armor Option Scroll (Highest)-Magic Skill Amp.
Armor Option Scroll (Highest)-Max Critical Rate
Armor Option Scroll (Highest)-Critical Rate
Notes:
- Item expires on Jun 10th
For more details, and to purchase, please visit Item Shop > Hot & New > Special Promotions
Enjoy!
The CABAL Team