Labor Day Bonus!
9/3/2020 11:23:10 AM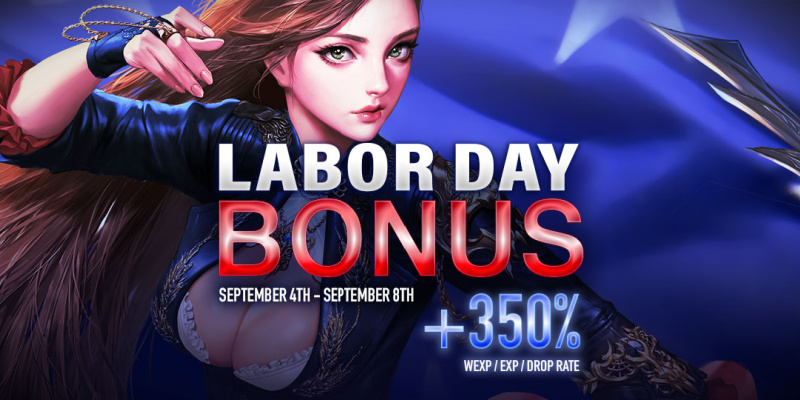 Greetings CABAL Fans!
Let's celebrate labor and workers that helped strengthen the nation with a relaxed day and an incredible boost! We are offering a massive +350% bonus on all EXP, WEXP, and Drop Rate to help you reach the highly desired lvl 200 and conquer even more enemies.
The bonus week begins at 12pm on September 4th and ends on September 8th!!
Gain +350% on the following:
- EXP
- WEXP
- DROP RATE
Note:
Stack with Blessing Beads and Premium Services that are now with lower prices for even more bonuses (not required to enjoy the event)!
Enjoy your weekend!
The CABAL Team