[UPDATED] BINGO Extended 3/12/2021
2/23/2021 1:23:14 PM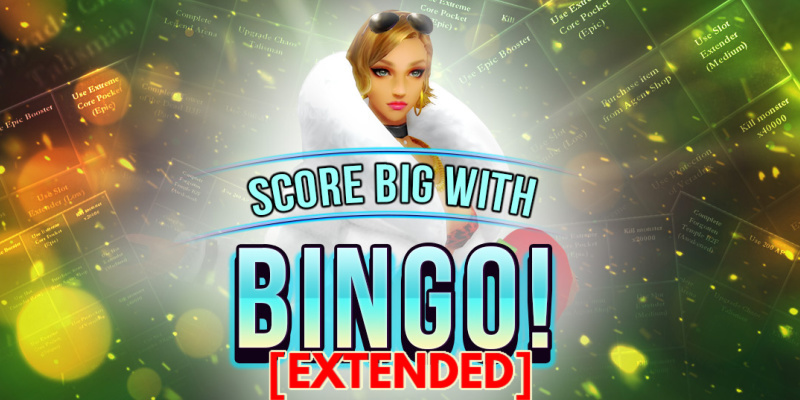 Greetings Nevarethians,
We are happy to announce that we are extending the BINGO Event for one more week! As we continue to work hard on solving the server issues that have plagued us all recently - we heard you and shared in the frustration - we would like to remind our community that our commitment to a quick return to a stable and safe environment for gameplay will always be our top priority. We are looking forward to announcing some good news very soon and will continue to keep our community engaged with ongoing updates and promotions.
The BINGO Event period has been extended till March 12!
Notes:
- There will be no Bingo reset/change for 03/12/2021
- You will still be able to manually change your board with 'Next'
Thank you for your understanding and continued support.
Enjoy!
The CABAL Team