Assault on Nevareth!
6/27/2017 12:56:19 PM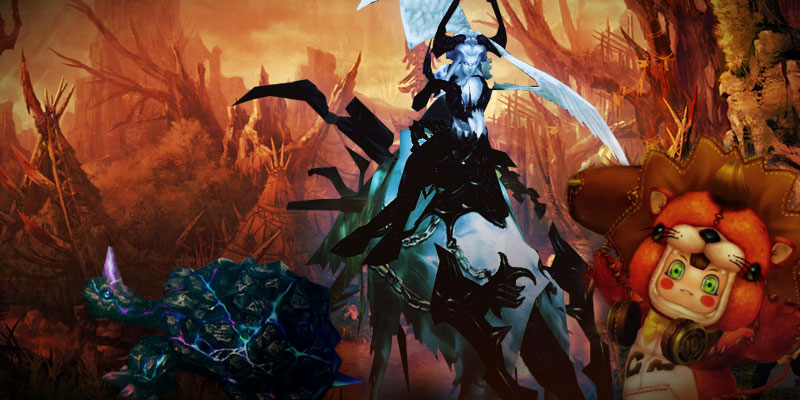 Monsters have surfaced out of the depths of the lands, plunging Nevareth into chaos. Your call as a hero has come, and the world needs your strength in order to survive!

Defeat monsters found in Bloody Ice and Senillinea and reap rewards from Arcanas to Astral bikes and even the brand new Chaos Safeguard! Party up with your guildmates and join the battle against the Assault on Nevareth!

Check out the drop lists below!

You can find monsters from June 28th - July 25th!


Crag Turtle King - Bloody Ice
- Chaos Safeguard
- Chaos Box - Upgrade III
- Chaos Box - Blessing Core II
- Carnelian Box
- Arcana Box of Chaos
- Arcana Box of Laws
- Minesta's Chaos Guardian Belt +3
- Minesta's Chaos Fighter Belt +3
- Minesta's Chaos Sage Belt +3
- Mirror of Observation (Silver)
- Heroic Holy Water (15 min.) x3
- Legendary Cube - Tower of Undead B3F
- Spring Bamboo Shoot x3
- Extreme Core Pocket (Normal)
- Extreme Core Pocket (Rare)
- Extreme Core Pocket (Epic)
- Bike Parts (Lv. 2)
- Bike Parts (Lv. 3)
- Astral Board Card - K Red Crystal Edition
- Weapon Option Scroll (Medium)-Critical Rate
- Weapon Option Scroll (High)-Critical Rate
- Enhanced Core (Medium)
- Superior Core (Medium)
- Enhanced Core (High)
- Superior Core (High)
- Sword Master Potion (Lv. 4) x3
- Magic Master Potion (Lv. 4) x3
- Astral Bike Card - Crystal Blue
- Astral Bike Card - Crystal RW3

Notes
- All items drop x1 unless otherwise specified to be x3
- All items are account-binding except: Enhanced/Superior Cores, Sword Master Potion (Lv. 4), Magic Master Potion (Lv. 4), Crystal Blue, and RW3


Minisha of Destruction - Bloody Ice & GM Franky - Senillinea
- Chaos Safeguard
- Chaos Box - Upgrade III x3
- Chaos Box - Blessing Core II x3
- Carnelian +6
- Arcana of Chaos +6
- Arcana of Laws +6
- Minesta's Chaos Guardian Belt +6
- Minesta's Chaos Fighter Belt +6
- Minesta's Chaos Sage Belt +6
- Mirror of Observation (Gold)
- Heroic Holy Water (15 min.) x10
- Legendary Cube - Abandoned City
- Spring Bamboo Shoot x10
- Extreme Core Pocket (Epic)
- Extreme Core Pocket (Unique)
- Bike Parts (Lv. 3)
- Bike Parts (Highest)
- Weapon Option Scroll (High)-Critical Rate
- Weapon Option Scroll (Highest)-Critical Rate
- Enhanced Core (High)
- Superior Core (High)
- Enhanced Core (Highest)
- Superior Core (Highest)
- Sword Master Potion (Lv. 4) x10
- Magic Master Potion (Lv. 4) x10
- Astral Bike Card - Crystal RW3
- Astral Bike Card - PW5

Note
- All items drop x1 unless otherwise specified to be x3 or x10
- All items are account-binding except: Enhanced/Superior Cores, Sword Master Potion (Lv. 4), Magic Master Potion (Lv. 4), Crystal RW3, and PW5

Enjoy the spoils of battle!
The CABAL Team