Astral Transport Machine Incoming!
2/19/2020 10:12:44 AM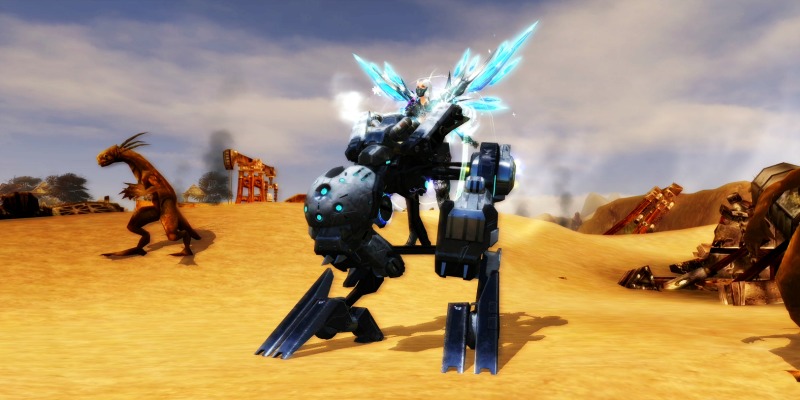 Greetings, Nevarethians,
If riding around on a bird is getting old or you just need to get to your destination in style, the Astral Transport Machine might be the bike costume for you! This futuristic motorcycle boasts sleek, metallic angles and thin, blue-accented tires. As for what to wear while riding, we can only recommend a helmet and whatever wings you think will fit!
The Astral Transport Machine Box will be available on the Item Shop from February 19 until February 25, 2020 before it zooms away!
Astral Transport Machine Box
Price: 299 eCoins
Price x5: 1,495 eCoins
Open to receive one of the following:
[Vehicle Costume] Astral Transport Machine
Anniversary Penetration Potion
Legendary Cube - Abandoned City
Legendary Cube - Mirage Island
Happy Birthday Ring
Perfect Core (Highest)
Enchant Safeguard (Highest)
Superior Core (Highest)
Enhanced Core (Highest)
Perfect Core (High)
Enchant Safeguard (High)
Superior Core (High)
Enhanced Core (High)
Chaos Box - Upgrade III
Chaos Box - Blessing Core II
Old Magic Book (Medium)
Mystery Cube (Rare)
Mysterious Magic Book (Rare)
Potion of Wing (2,500,000)
Chaos Core Set
Divine Stone Set
Extreme Upgrade Seal Stone (Master)
Extreme Core (Lv. 7)
Extreme Core (Lv. 8)
Extreme Core (Lv. 9)
Gold Repair Kit
Silver Repair Kit
Slot Extender (High)
Slot Extender (Highest)
Chaos Seal Stone: Earring +9
Costume Epic Converter - Critical DMG
Costume Epic Converter - Penetration
Costume Epic Converter - All Skill Amp.
Vehicle Costume Epic Converter - Critical DMG
Vehicle Costume Epic Converter - Ignore Resist Skill Amp.
Force Wing Costume Epic Converter - Critical DMG
Force Wing Costume Epic Converter - All Skill Amp.
Extreme Upgrade Seal Stone (Master):One-Handed Weapon + 3
Extreme Upgrade Seal Stone (Master):Two-Handed Weapon + 3
Weapon Option Scroll (Highest) - Sword Skill Amp
For more details, and to purchase, please visit Item Shop > Hot & New > Special Promotions
Enjoy!
The CABAL Team