Shamrock Box is coming!
3/16/2020 2:27:41 PM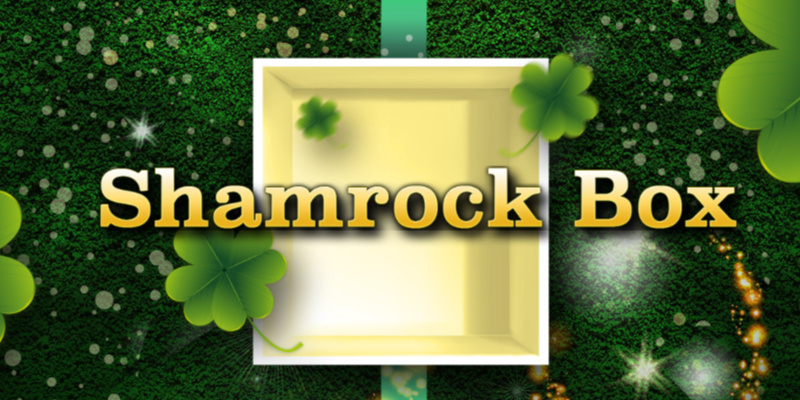 Greetings, Nevarethians,
Whether you are feeling lucky or you make your own luck, we can't wait for you to get your hands on the Shamrock Box. Grab your horseshoe, pick your clover, touch your rabbit's foot, break your wishbone, stir your pot of gold, and do whatever else you need to prepare for spectacular prizes!
Don't let your luck run out! This event will be active from March 18th until March 31st, 2020.
[Event Period]
March 18 - March 31
[How to Participate]
1. Login during the event period
2. Access 'Random Box' UI in-game, located as seen here:
3. Click "Open" button to open the box using 60 Force Gems
4. Choose the items you will like to buy clicking on the item's check box
5. Select rewards to either Empty (remove from list) or Purchase (to purchase to move to inventory)
6. Box sequence: 1-10 Normal, 11th is Free to open, 12-21 Normal, 22 is Special box which contains a different drop list, 23rd is Free to open then will cycle back to 1.
Notes:
- The progress of the boxes is account based and will be saved after you log out, the cycle will be the same when you log back in.
- You need to empty your slots when the tray is full to open more boxes
- Use Force Gems to buy the item
- Purchased items will be received automatically in Inventory
Enjoy!
The CABAL Team