Get your hands on the Three Star Bike!
5/3/2023 9:28:40 AM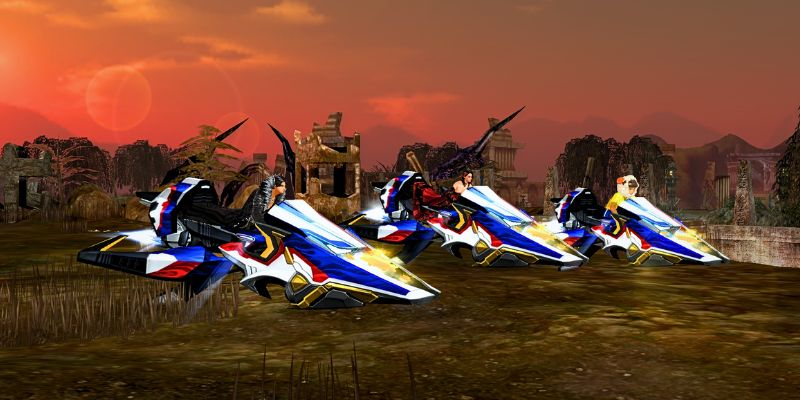 Greetings, Nevarethians,
Take your fashion game full steam ahead with the Three Star Bike Costume! When it comes to pairing clothing with traditional Filipino attire, this costume is a standout. With its futuristic and aesthetically pleasing machinery, it's sure to turn heads. It's a true marvel of design and engineering.
Don't miss the train and get left at the station, the Three Star Bike Box will be available from May 4 until May 10.
Three Star Bike Box
Price: 299 eCoins
Price x5: 1495 eCoins
Open to receive one of the following:
[Vehicle Costume] Three Star Bike
Anniversary Penetration Potion
Legendary Cube - Forgotten Temple B3F
Legendary Cube - Frozen Canyon
Happy Birthday Ring
Perfect Core (Highest)
Enchant Safeguard (Highest)
Superior Core (Highest)
Enhanced Core (Highest)
Perfect Core (High)
Enchant Safeguard (High)
Superior Core (High)
Enhanced Core (High)
Old Magic Book (Medium)
Mystery Cube (Rare)
Mysterious Magic Book (Rare)
Potion of Wing (2,500,000)
Chaos Core Set
Divine Stone Set
Extreme Upgrade Seal Stone (Master)
Extreme Core (Lv. 7)
Extreme Core (Lv. 8)
Extreme Core (Lv. 9)
Gold Repair Kit
Silver Repair Kit
Slot Extender (Highest)
Slot Extender (High)
Bike Option Scroll (Highest) - Critical Rate
Bike Option Scroll (Highest) - Max Critical Rate Up
Bike Option Scroll (Highest) - Penetration
Chaos Seal Stone: Amulet +10
Chaos Seal Stone: Earring +10
Chaos Seal Stone: Bracelet +10
Divine Seal Stone(Highest):One-Handed Weapon+12
Divine Seal Stone(Highest):Two-Handed Weapon+12
Divine Seal Stone(Highest):Astral Bike+12
Notes:
— Item expires on May 16
For more details, and to purchase, please visit Item Shop > Hot & New > Special Promotions
Enjoy!
The CABAL Team