The Smell of Cherry Blossoms is back!
5/24/2023 12:33:35 PM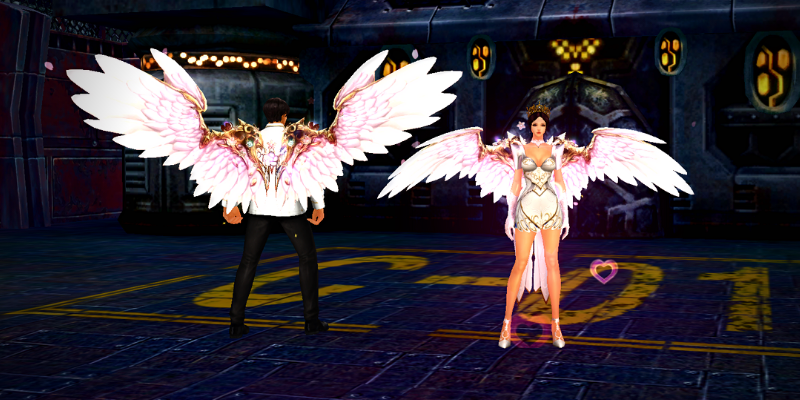 Greetings champions,
There's something beautiful about pink in the world of Nevareth and beyond with the Sakura Force Wings costume! Get a chance to win the magical icon of Japan or other amazing prizes when you open one!
Hurry! The Sakura Wing Box will only be available from May 25 until May 31!
Sakura Wing Box
Price: 299 eCoins
Price x5: 1495 eCoins
Open for a chance to receive:
[Force Wing Costume] Sakura
Anniversary Penetration Potion
Legendary Cube - Forgotten Temple B3F
Legendary Cube - Mirage Island (Awakened)
Happy Birthday Ring
Perfect Core (Highest)
Enchant Safeguard (Highest)
Superior Core (Highest)
Enhanced Core (Highest)
Perfect Core (High)
Enchant Safeguard (High)
Superior Core (High)
Enhanced Core (High)
Old Magic Book (Medium)
Mystery Cube (Rare)
Mysterious Magic Book (Rare)
Potion of Wing (2,500,000)
Chaos Core Set
Divine Stone Set
Extreme Upgrade Seal Stone (Master)
Extreme Core (Lv. 7)
Extreme Core (Lv. 8)
Extreme Core (Lv. 9)
Gold Repair Kit
Silver Repair Kit
Slot Extender (Highest)
Slot Extender (High)
Armor Option Scroll (Highest)-Sword Skill Amp.
Armor Option Scroll (Highest)-Magic Skill Amp.
Armor Option Scroll (Highest)-Max Critical Rate
Armor Option Scroll (Highest)-Critical Rate
Extreme Upgrade Seal Stone (Master):One-Handed Weapon + 4
Extreme Upgrade Seal Stone (Master):Two-Handed Weapon + 4
Divine Seal Stone(Highest):Suit+14
Divine Seal Stone(Highest):Gloves+14
Divine Seal Stone(Highest):Boots+14
Divine Seal Stone(Highest):Helmet+14
Notes:
- Item expires on June 27th
For more details and to purchase, please visit Item Shop > Hot & New > Special Promotions
Enjoy!
The CABAL Team