The Arcana of Chaos Box
6/1/2023 1:31:46 PM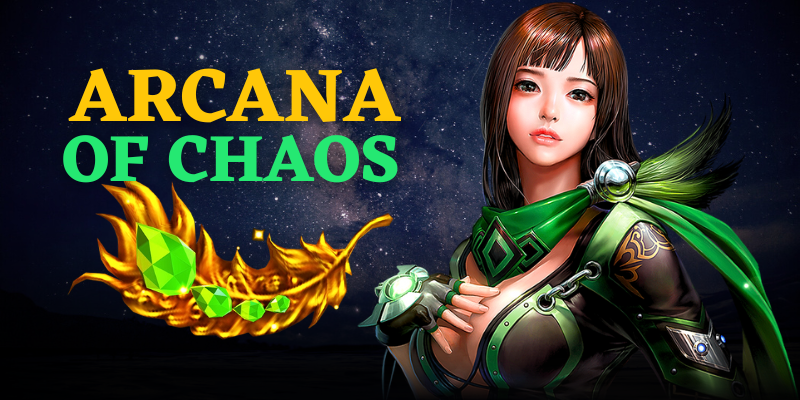 Greetings Nevarethians,
Chaos reigns supreme on the battlefield. The one who can maintain control over both his own and his enemies' turmoil will be the victor. This Arcana of Chaos Box will give you amazing power to defeat the enemies and conquer Nevareth!
Hurry! The Arcana of Chaos Box will only be available from June 1 until June 7!

Arcana of Chaos Box
Price: 400 eCoins
Price x5: 2,000 eCoins
Open for a chance to receive one of the following:
Arcana of Chaos
Arcana of Chaos +1
Arcana of Chaos +2
Arcana of Chaos +3
Arcana of Chaos +4
Arcana of Chaos +5
Arcana of Chaos +6
Arcana of Chaos +7
Arcana of Chaos +8
Arcana of Chaos +9
Arcana of Chaos +10
Arcana of Chaos +11
Arcana of Chaos +12
Arcana of Chaos +13
Arcana of Chaos +14
Arcana of Chaos +15
Arcana of Chaos +16
Arcana of Chaos +17
Arcana of Chaos +18
Arcana of Chaos +19
Arcana of Chaos +20
Notes:
- Item expires on June 27th
-Items in the box are ALL TRADABLE
For more details and to purchase, please visit Item Shop > Hot & New > Special Promotions
Enjoy!
The CABAL Team