Yekaterina is waiting for you!
6/8/2023 10:16:35 AM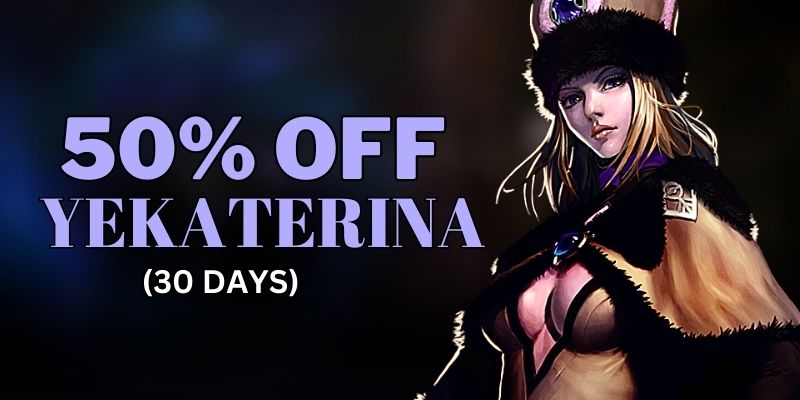 Greetings Champions,
Yekaterina always has what you require when you require it, whether you want to sell your thing or locate a fantastic offer. As a result, we are offering a 50% discount on the Yekaterina Special Membership (30D)!
See below for more details and remember to act fast as this promotion will only be available from June 9 to June 11.
Yekaterina Special Membership (30D): 275 eCoins
Notes:
- For a limited time we will be selling Yekaterina Special Membership for 50% off its regular price and will be available in the Item Shop for a limited time.
- Limited only one per account
- Will become available Friday at 00:00 Hours and end Sunday at 23:59.
Head to the Item Shop > Hot & New > Special Promotions for more details and purchases.
Enjoy!
The CABAL Team