Welcome Our New Brand Ambassadors!
6/15/2023 11:08:13 AM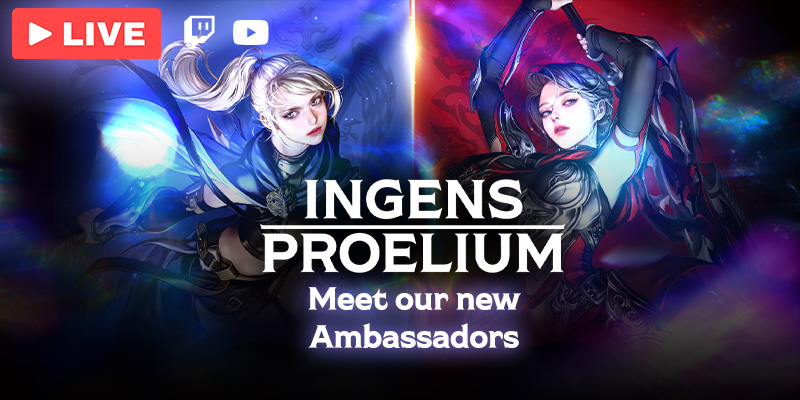 Greetings Nevarethians!
Let us all praise another great round of videos and streams created by Nevareth influencers! We thoroughly enjoyed it and hope you did too! These lovely people have made it very difficult for our team to select who is the best of the best. They showcased some top-tier skills in the thrilling content from the Ingens Proelium release on live streams across Twitch and YouTube.
Words can't express how proud we are of players who show so much dedication to CABAL Online. We truly appreciated and admired the excellent content that has been submitted. We hope that this one-of-a-kind opportunity will inspire an increasing number of content creators to rise to the challenge and contribute to even more successful outcomes in the immediate future. Secondly, we welcome these top content creators to the CABAL Online Brand Ambassador list!
Again, our sincere THANK YOU to all who participated in showing their passion for CABAL Online in this latest Live Stream Event. All the great submissions can be viewed on our YouTube channel playlist. Simply search for the terms CABAL Online Ingens Proelium Update!
We look forward to keeping up with your channels as you grow and share your own CABAL content!
Meet our new Brand Ambassadors
North America
lZoumal
Matzui
Sask
Cloud
DjYuguel
(Chupete)
Dominance
Heroine(Jhane)
GodKingOFkings
LordAbraham
Brasil
(Colt)
DonaPalmira
CaVuToAT
[RoronoaZoro]
IMarolla
DoctorBoH
Duuality
melioni
IRanna e Rinno
CristalCat
Ak0nXD
RamzaKnight
Dearr
MagnusGunner
Bras
Europe
Beetleman
SajinKomamura
AgentBond
xRoyaL
MrWormy
Watchman94
Meesa
TabullaRasa
Sakura
iCupcake
Curbe
iMizty
The titles will be applied to our new Brand Ambassadors during the next scheduled maintenance on June 28. All other prizes will be sent out this week. Thank you again for your participation!
Notes:
- If your video is not on our Youtube channel playlist, it is likely due to restriction choices you opted-in that prevent us from adding your content.
- If you did not receive the participation prize, your video did not qualify for this event.
Regards,
CABAL Staff