One more of our Blessed Flash Sales!
7/6/2023 11:43:10 AM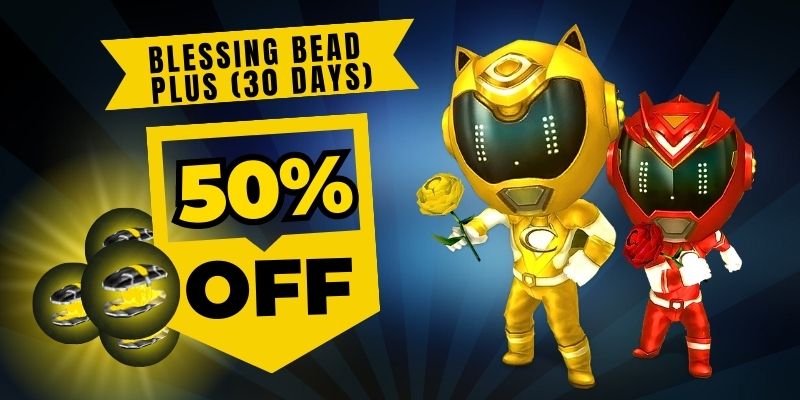 Greetings, Nevarethians,
Are you feeling a sense of excitement? If not, you definitely should be! We have an exclusive and time-limited opportunity for all of you. We are delighted to present a special discount of 50% off on the remarkable Blessing Beads – Superior (30D) to add an extra touch of uniqueness to your journey. Whether you're looking to enhance your abilities or acquire a new skill, this is the perfect moment to seize these extraordinary treasures.
These Blessing Beads Superior (30d) will not be on sale for long, so make sure to purchase them soon, while you still have the chance. This limited-time offer is only available between July 7 and July 9!
Price 50% OFF: 815 eCoins
Notes:
— Limited only one per account
— Will become available Friday at 00:00 Hours and end Sunday at 23:59.
For more details, and to purchase, please visit Item Shop > Special Promotions
Enjoy!
The CABAL Team