Yekaterina Has Everything You Need!
7/20/2023 9:11:40 AM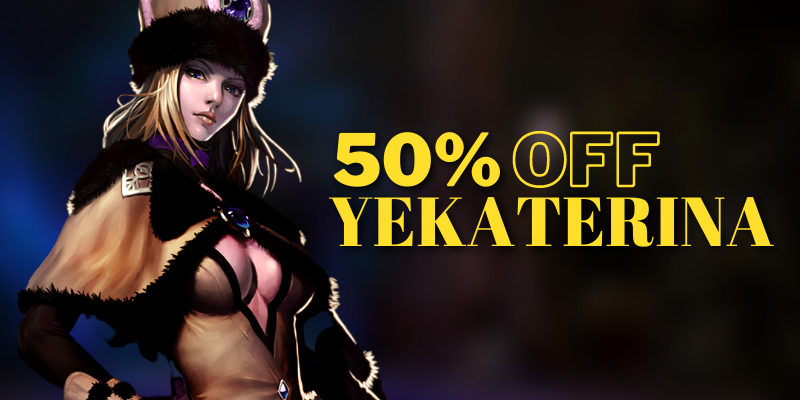 Greetings Champions,
Introducing the Yekaterina Special Membership (30D) – Your Ultimate Solution for Selling and Finding Great Deals! Now enjoy a remarkable 50% discount on this exclusive offer. Count on Yekaterina to provide everything you need, precisely when you need it!
Take a glance below for additional information, and make sure to seize this opportunity quickly! Hurry, as this promotion will only be valid from July 21 to July 23.
Yekaterina Special Membership (30D): 275 eCoins
Notes:
- For a limited time we will be selling Yekaterina Special Membership for 50% off its regular price and will be available in the Item Shop for a limited time.
- Limited only one per account
- Will become available Friday at 00:00 Hours and end Sunday at 23:59.
Head to the Item Shop > Hot & New > Special Promotions for more details and purchases.
Enjoy!
The CABAL Team