Get a Bonus With Your Ecoin Refill
8/16/2023 3:15:53 PM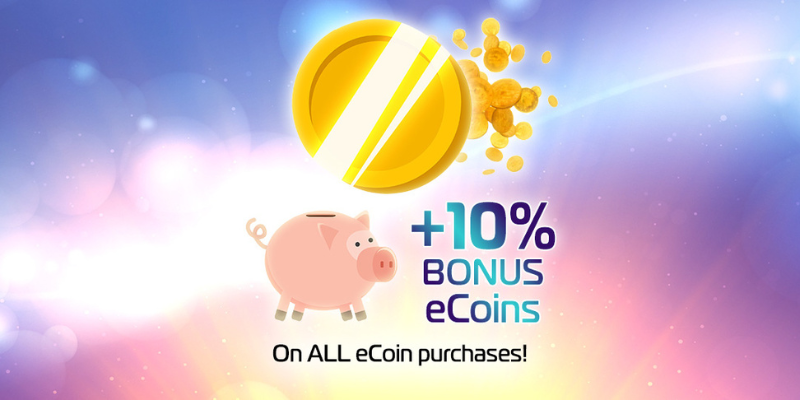 Greetings Nevarethians,
Because our first-time buyer bonus hit it off big time, we've decided to spread the love and extend this awesome perk to all our players. We're all about giving back and saying thanks for sticking with us and our awesome game. It's a pretty simple deal: whenever you snag some eCoins, you'll get a hefty bonus tossed in, making your purchase even sweeter.
No need to wait around – jump on this chance now and score a cool 10% bonus as a little token of our gratitude. Just remember, this deal's only on the table from 08/17/2023 to 08/30/2023. So don't miss out!
Please check the full offer details below:
Refill Amount and Bonus:
Enjoy!
- The CABAL Team