The Amazing Guild Video Contest is Here!
9/27/2023 1:02:32 PM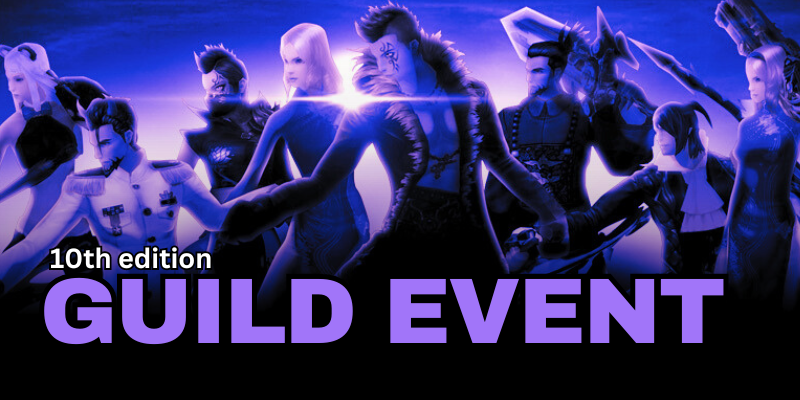 Greetings Nevarethians,
Welcome to our 10th Annual Guild Event!
Are you driven by the desire to emerge victorious and responsible for enlisting fresh guild members? Well, the moment you've been waiting for has arrived!
Embark on the quest to secure an emblem by crafting the ultimate guild recruitment video. Rally your fellow guildmates and unveil the unique essence of your guild to the world. We don't just want to know why your guild is exceptional; we want to witness your guild recruitment presented as a thrilling movie trailer!
Convince the denizens of Nevareth why they should become part of your guild!
Assemble your guild comrades and capture a celebratory party video that fills everyone with pride as they dance in unison. Craft these videos within a tight 5-minute window and stand a chance to claim fantastic rewards!
Our panel of judges will evaluate these videos based on various criteria, including editing finesse, overall coherence, and stylistic flair. The triumphant guild members will be bestowed with an array of prestigious prizes, including an exclusive title, a tailor-made guild emblem, and the freedom to select a complete costume of your preference (comprising Headwear, Costume, and Wings).
Show everyone in Nevareth why they should be in your guild!
Submission Period
September 27- October 25
GMs Voting Period
October 26 - October 31
Winner Announcements
November 1st (subject to change)
How to Participate
Step 1: Organize and record CABAL footage with your guild members.
Step 2: Edit and make the footage look awesome (keep it under 5 minutes).
Step 3: Have your guild master submit the video filling this form.
Uploading your video to YouTube
Video MUST be recorded and uploaded in HD, and named: CABALOnline Guild Video 2023: Guild Name
Submitting your Guild Video
Your video must be uploaded to YouTube in HD (and be a maximum of 5 minutes long).
The guild master must fill out the form using the registered email on his/her account.
Guilds (Currently With Emblems)
2 guilds will be selected as winners per server.
Guilds (Currently Without Emblems)
2 guilds will be selected as winners per server.
Winner Rewards (For Entire Guild*)
-Title: All For One (180 Days) (HP+70, Sword Skill Amp.+4%, Magic Skill Amp.+4%).
-Personalized guild emblem, or an update to the existing emblem (image updated to 64x64 px).
Main Video Contributors Prize for Winning Guilds (3 max contributors)
Honor Medal Reset Scroll (Option Selective) x3
Pet Untrain Kit - Option x3
Vehicle Costume Epic Converter Box
Force Wing Costume Epic Converter Box
*All character-binding and permanent.
Participation Rewards
Blessing Bead - Force Wing EXP (200%) - 3 Day (for all members of the guild).
Guild Emblem Collection
Instructions will be available when winners are announced, including what information to send for your three main contributors.
Emblem Application
November 29 (subject to change).
Notes
- GMs will NEVER request your login information. Please be careful with phishing sites!
- *The date for the collection of guild members for prizes is October 25. Any member added after this date will not receive the prize.
Good Luck!
The CABAL Team